The Buzz-O-Matic
This was the origin of its name. Buzz encountered a little radiation on his flight. :)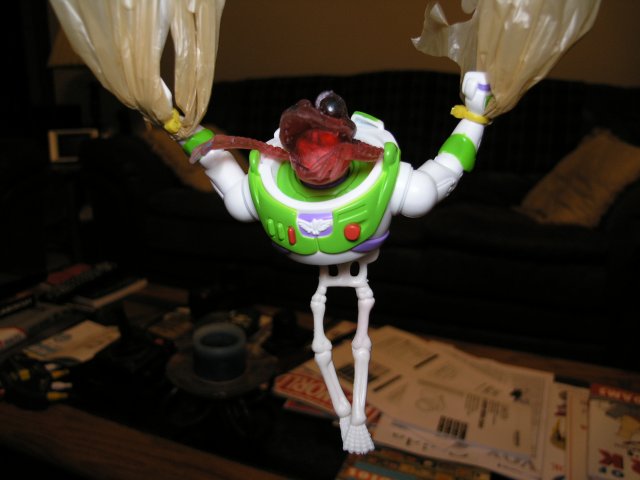 The latch is made from 1/4" aliminum rod, 3/8" and 1/2" aluminum channel, a gate latch (straightened), and a servo.

The key ring on the right was a last minute addition... I cut the 1/2" channel too short to make a proper tie-off point.

Here, the end of the latch is captured by the short aluminum catch.

When the servo rotates, the end of the latch is freed.

The force of the cable pulls the latch open.