A CM108-based Allstar USB FOB
This USB FOB can be used for Allstar.
The FOB I am discussing is the CM108-based sound card available on ebay.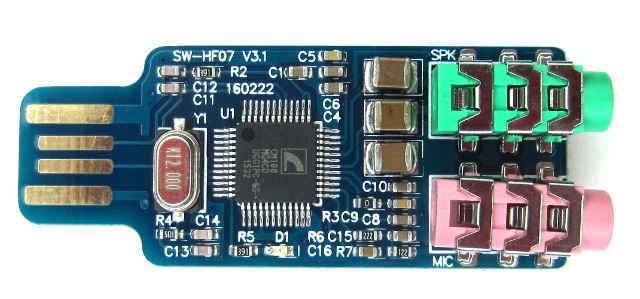 I removed the two audio jacks and the microphone bias resistor (which is R6).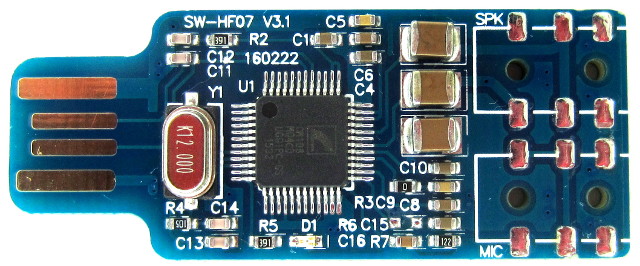 Then I soldered wires to pins 13 and 48 of the CM108 and other pads.